56 years of action! 1963-2019!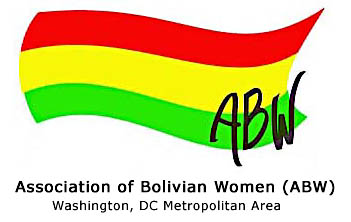 Welcome to the Website of the Association of Bolivian Women
of the Washington DC Metropolitan Area
The Association of Bolivian Women of the Washington, DC Metropolitan Area (ABW) is a non-profit (501c3) organization
whose mission is to help poor children, women and the elderly in Bolivia. It also seeks to foster Bolivian culture in the nation's capital.
Please visit our site to find out more about the ABW and how you may be able to help us with our mission.
Thank you.
Check out our DONATE page.